Welcome to the Long White Cloud Qigong online Qigong Walking course.  In this course you will work progressively through a series of walking qigong practices which build on each other to develop and enhance your awareness of energy flow in and around your body and healthy posture and walking patterns.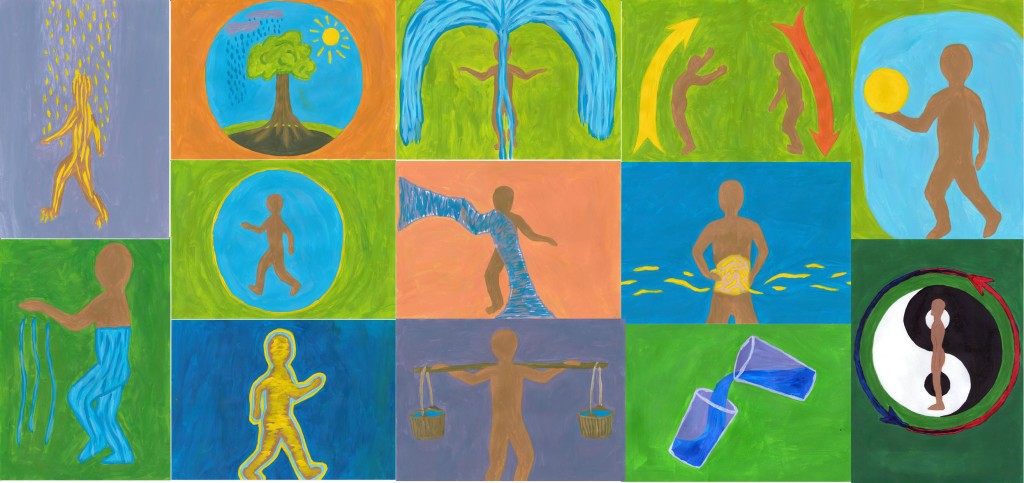 This course is a standalone course and can be practiced by anyone, whether you are completely new to qigong or have many years of experience.  For those who have already completed one or more of the Long White Cloud Qigong courses, you will find that there is overlap between the practices in the different courses, and you will gain different insights based on what you have already previously studied. Within the Long White Cloud Qigong instructor certification program, this course forms part of the level two instructor requirements.
The course is organized into 'Weeks'.  Each week presents a new Walking Qigong practice for you to work on.  You do not need to stay strictly to a schedule of introducing a new meditation each week.  Feel free to spend more time on each practice if you wish, until you are comfortable with it and can do it with ease.  Be sure to check out the introductory material as well, as this sets out some important and useful information for you to consider before proceeding with the qigong practices.
You can download a practice journal to help keep track of your insights and experiences as you go through the Qigong Walking course here, pdf: QW Practice Journal Word doc: QW Practice Journal  This is a requirement if you want to seek certification at some point, and also a useful tool for everyone to help focus your experience.
You can find the information for each week of the Qigong Walking practices in the links below:
QW Week Six – The Water Bearer
QW Week Seven – Gather and Disperse
QW Week Eight – Carrying a Ball
QW Week Eleven – Managing The Microclimate
QW Week Twelve – Review: Putting It All Together