There is a new Long White Cloud Qigong tshirt available worldwide!
As you know, Long White Cloud Qigong is a worldwide qigong school, so we have wanted to make these available everywhere that we have instructors and students, so that they can feel part of our growing community.
This is the new design (available on a variety of colors):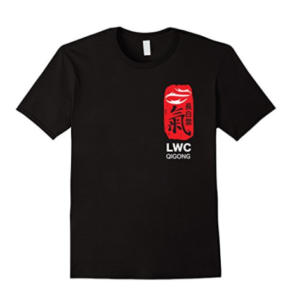 Here is a closer look at the logo: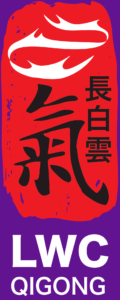 It features the Chinese characters "Long  White Cloud" (Chang Bai Yun) vertically on the right, the large character "Qi" (energy) centrally, and the white cloud motif at the top; all within a traditional Chinese seal stamp (these were and are still used for signing important documents).
The design is also available on sweatshirts and hoodies, which might be nice for when the weather is cool: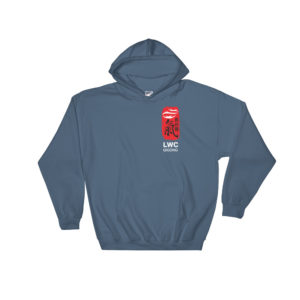 You have two choices of suppliers. If you are in North America you can order just the t-shirts through Amazon.com here This will allow you access to free shipping if you use Amazon Prime etc.
For sweatshirts and hoodies or if you live elsewhere in the world, you can order from Inktale.com tshirts here, and sweatshirts here. They ship almost everywhere – even all the way down here to New Zealand!
Please note that as this is an international supplier, listed prices on the website are in US dollars.
I'm pretty excited to have these shirts available, I got mine yesterday and they look great!