John Munro – Founder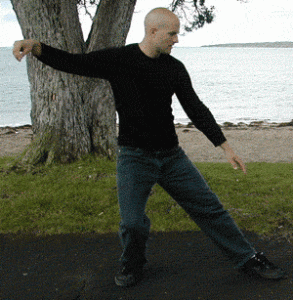 John Munro is the founder and head instructor of Long White Cloud Qigong, he is been responsible for the syllabus development and preparation of training support materials, home study courses and workshop content.
John began his qigong training in the year 2000 when he studied for diplomas in Qigong and Traditional Chinese Medicine.  Since then he has been active in clinical work, teaching and ongoing research.
Executive Positions:
Secretary – The New Zealand Qigong and Traditional Chinese Medicine Association, 2006 – present
Registrar – The New Zealand Qigong and Traditional Chinese Medicine Association, 2009 – 2011
Executive Board Member – The New Zealand Charter of Health Practitioners, 2007 – 2011
Chairman of the Board, The New Zealand Charter of Health Practitioners, 2011 – 2013
Professional Achievements:
Author of 'The Tiger Within: Self Defence in a Modern World' – 2008
Author of 'Qigong Foundation Practices: Twelve Health Exercises from the Wah Family System' – 2008
Opened 'The Northshore Kung Fu and Qigong Health Centre' a full time Kung Fu and Qigong training facility – 2009
Founded 'Long White Cloud Kung Fu' – 2010
Founded 'Long White Cloud Qigong' – 2011
Qualifications:
Diploma in Chi Kung (Qigong)
Diploma in Traditonal Chinese Medicine
Certificate in Remedial Massage
Certificate in Chinese Reflexology
Certificate in Personal Training
Certified NLP Practitioner