John Munro, Founder of Long White Cloud Qigong, will be presenting a series of workshop in Melbourne on October 13-14th 2017. Come along and learn these powerful practices for health, longevity, and serenity.
Workshops on offer:
Introduction to Qigong – Friday 13th October, 10am -1pm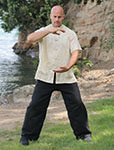 Learn about the history and origins of qigong and the core principles of what makes it work in practical terms. Explore a variety of different Qigong practices from Long White Cloud Qigong and come to understand the role of Posture, Breath, and Energy Awareness in these powerful ancient practices.
Twelve Rivers Qigong – Saturday 14th October, 10am-12noon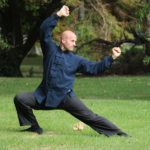 Delve deep into a sequence of twelve qigong exercises that balance your posture, and emotions, and strengthen all of you internal organs. Learn in practical terms how these exercises stimulate the meridians used in acupuncture and how this affects your whole body's functioning.
Between Heaven and Earth – Saturday 14th October, 3pm – 5pm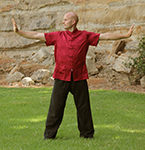 Simple, but energetically very powerful, this set of exercises activates the 8 extraordinary meridians. When our extraordinary meridians are activated we can more easily connect to the energy of Heaven and the energy of Earth. The fresh flow of energy revitalizes our bodies and fills our energy fields.
All workshops run on a Give Freely, Receive Freely basis 🙂
Venue:

Friday:Femmefit, 31 Katherine Drive Ravenhall, Caroline Springs, Victoria, Australia
Saturday: the Royal Botanic Gardens. Meet at the Visitor Center, on Birdwood Avenue.

Contact:

Local contact in Melbourne: Susan Joachim, 0425 495 684, qigong@inmynature.life
General enquiries: info@longwhitecloudqigong.com
What people are saying about Long White Cloud Qigong workshops and courses:
If you are ready to move past memorizing forms and minute adjustments to your posture, study with John Munro.  He really does energy work and energy cultivation, both the energy within our bodies, and our interaction with the universal energy flowing in and out of us constantly. – Mary, USA
The Qigong courses offered by John Munro have certainly added value to my physical, mental and spiritual well-being. For example, hearing John describe the connection of Qigong to the wonders of nature, including how our systems function and correspond, has enhanced my connection to nature and my work as a forest therapy guide. John's teaching style is easy to understand, especially the way in which he explains the meaning behind the movements. John's passion for and extensive study of Qigong makes him an excellent teacher for all levels, beginner to advanced practitioner. – Susan, Australia
John Munro has taken the esoteric seemingly unexplainable practice of qigong and broken it down into very organized and well explained lessons.  Everyone of the classes has added to my awareness of qi and my place between heaven and earth. After doing the qigong lessons my mind seems clearer and my body seems more able to heal itself of some previously thought chronic conditions – a pain in my foot and gum decay to name a couple! – Sarah, USA
Between Heaven and Earth is a very rewarding course. The exercises learned in it are powerful and practical ways to gather, store, and manipulate the qi in your body and energy field. This is a must-have course for those interested in working on empowering their extraordinary meridians. – Scott, USA
Qigong Foundation practice has helped me in making a better connection with my body and organs. By practicing the chosen exercise, or all of the exercises you are stimulating the meridians that help to loosen up the area that has been blocked by emotional or physical stress… I found that the deeper I tune into the movements the more energy and flexibility I gain. – Jasmina, Australia
Twelve Rivers Qigong was likely the best course possible for me to learn and understand the Organ Meridians that make Chinese Medicine possible. I have practiced many styles of Qigong, and this course was masterfully constructed to give me the greatest understanding of the system. – Tim USA
About John Munro: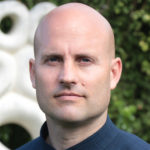 John is a Traditional Chinese Medicine practitioner, martial arts expert and Qigong teacher. He has previously served as the secretary and registrar of the New Zealand Qigong and TCM association, and as chairperson of Natural Health Practitioners of New Zealand. He is the founder of Long White Cloud Kung Fu and Qigong, and has students and instructors all over the world. His passion is helping people to feel the flow of qi, and apply this awareness to improve all aspects of day to day life.
Send us an email to let us know you are coming! info@longwhitecloudqigong.com