What Is The Message of Qigong?
I was asked an interesting question by a reporter the other day? She asked 'What is the message of qigong?' I sat bemused for a little while and puzzled about what to say. Finally I answered that there is no message, qigong is a set of skills that can be applied to whatever you want in life.  While in a sense this is correct, on further reflection I am not entirely satisfied with my answer.
Many people become confused about what qigong is, thinking that it is some kind of religion or philosophy with tenets that tell you how you should live your life. And it is true that historically, and even currently there have been many religions and philosophies that have utilized qigong as part of their practices. But this is not qigong – it is just one application of qigong, and people confuse the deeper underlying principles with the application.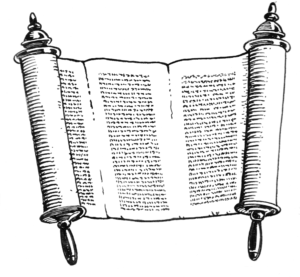 The truth of qigong is that it teaches us principles that help us to understand life. It helps us to understand why things happen in certain ways and what the results of different types of actions and ways of living are likely to be. It doesn't tell us what we should want, what we should desire, how we should act, but rather simply what the consequences are likely to be. It can help us to understand why things are a certain way in our life, and if we seek something different the principles can inform us about how we can change in order to get that. With practice we become more skilful at applying the principles in a way that will help us to achieve the kind of life we desire. But it doesn't tell us what to seek – that is up to us, and if we want different results it is up to us to apply the principles differently.
Most commonly this applies to the health and vigour of our bodies and the peace and clarity of our minds. But as our understanding of qigong grows it can apply to our relationships with others and the environment, our communities, our careers, and our sense of our place in the universe. But still it is up to us to decide what we seek.
I think I would have been happier with my answer to the reporter if I had reframed the question to 'What is Qigong's message to you?' What have I learned and do I continue to learn from qigong? In this context Qigong definitely has a message, perhaps many messages, and I think a lot of those messages can be heard by anyone who practices with enough dedication if that is what they seek.
So what are the messages I receive from Qigong?
To live in harmony with the world around me
To work with nature and not against it
To celebrate change and diversity
To accept and even appreciate imperfection
That the easiest path is not always the best path
That we are all connected
That the simplest things are the most powerful
That adversity can make you stronger
That the body never lies
That actual circumstances do not matter as much as how we perceive them
Those are a few that stand out to me, and there are certainly more as well. How about for you? Are there any messages from qigong that come through particularly strongly to you? I would like to hear what they are. Perhaps you could leave them in a comment below, or you could send me a short email.
I look forward to hearing from you.
John Munro