This is coming up fast now! I'm excited to be coming to Europe to present Long White Cloud Qigong workshops!
Below are the dates I will be in different places in Europe for Qigong workshops, and there are local contact details below as well.
In addition to the locations in the poster, I will also be passing through Paris, Berlin, and Prague. I don't have any workshops lined up in these locations yet, but if you know anyone who would like to organize something in one of these places, get in touch and I will see if it is possible to fit something in.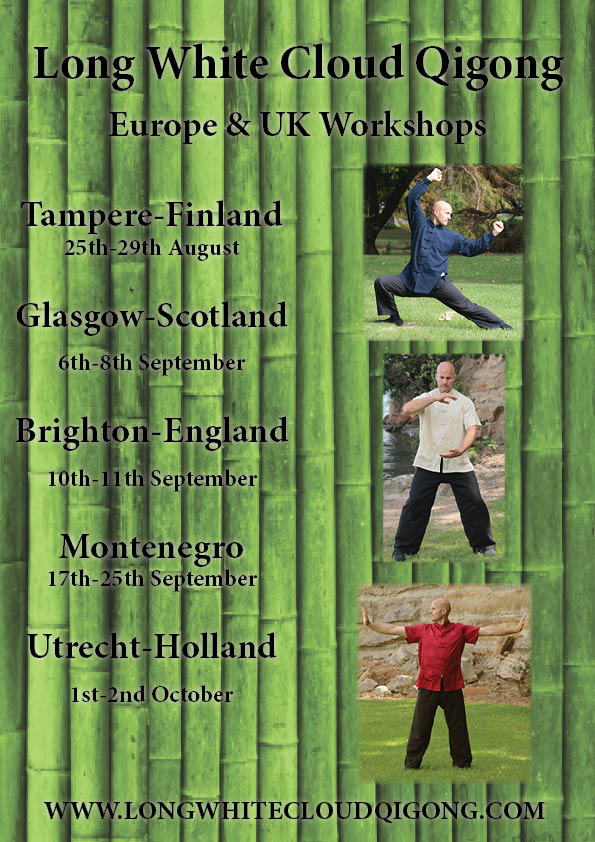 Contact details:
Finland: tomas.erik.friman@gmail.com
Scotland: monique.la-roche@sky.com
England: natalie_cowell@hotmail.com
Montenegro: nena_kotor@yahoo.com
Holland: oalessia@yahoo.com