Something cool happened in Arizona this week 🙂 Some of you may not know, but as well as the online qigong courses, there is also an online Long White Cloud Kung Fu academy, and this week Benny Kennedy became the first student to successfully grade using the online training materials.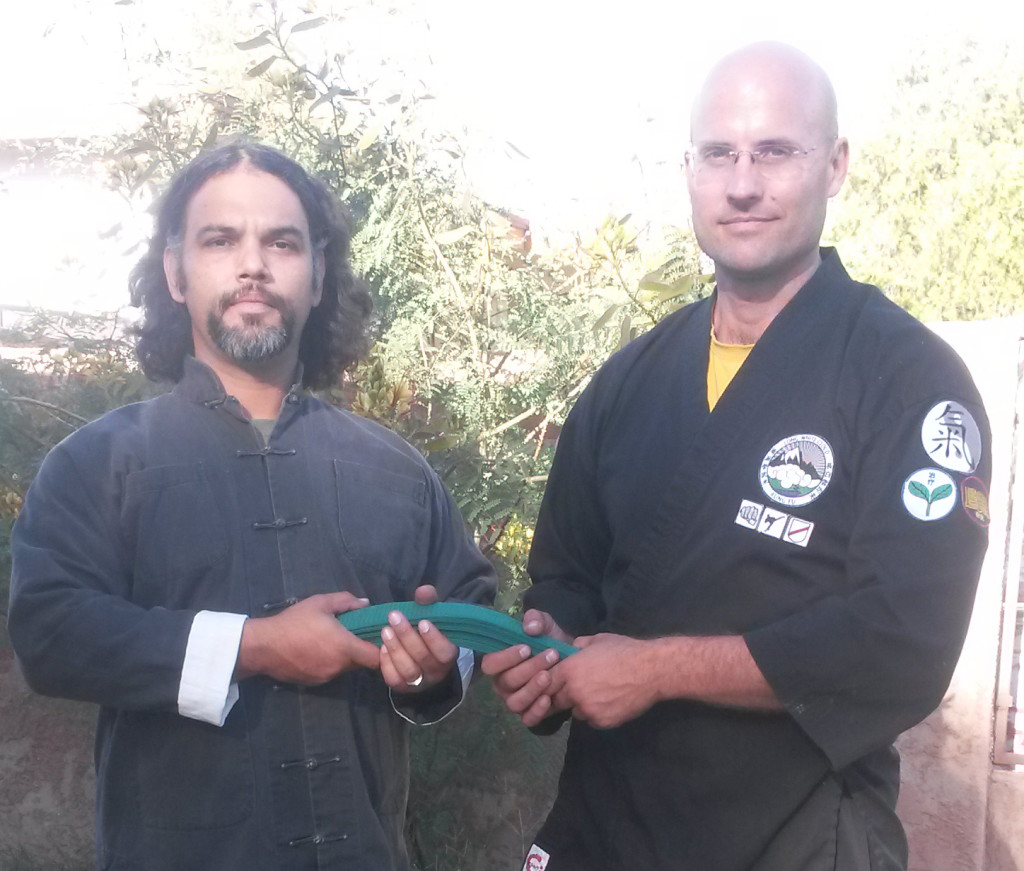 Benny is a level one Long White Cloud Qigong instructor and is currently working on his level two instructor certification as well.  He is also studying and training in Long White Cloud Kung Fu concurrently and this is a great achievement for him to reach green belt level.
Kung Fu may not be for everyone, it is very physically demanding and is also very martial in nature. But for those who are interested in martial arts, the Long White Cloud Kung Fu syllabus blends harmoniously with Long White Cloud Qigong practice and also contributes some new insights and perspectives on the functioning of your mind, body and energy which can enrich your overall practice.
To achieve green belt Benny has practiced and shown proficiency in kung fu basics, Southern Mantis, Tiger, Snake, Pole, and Sword fighting forms.
Well done Benny!
If you are interested in the online kung fu academy, you can find it here: http://www.longwhitecloudkungfu.com/online/